Top 5: Songs About Depression You've Never Heard in 2023 (Indie, Rock & Pop )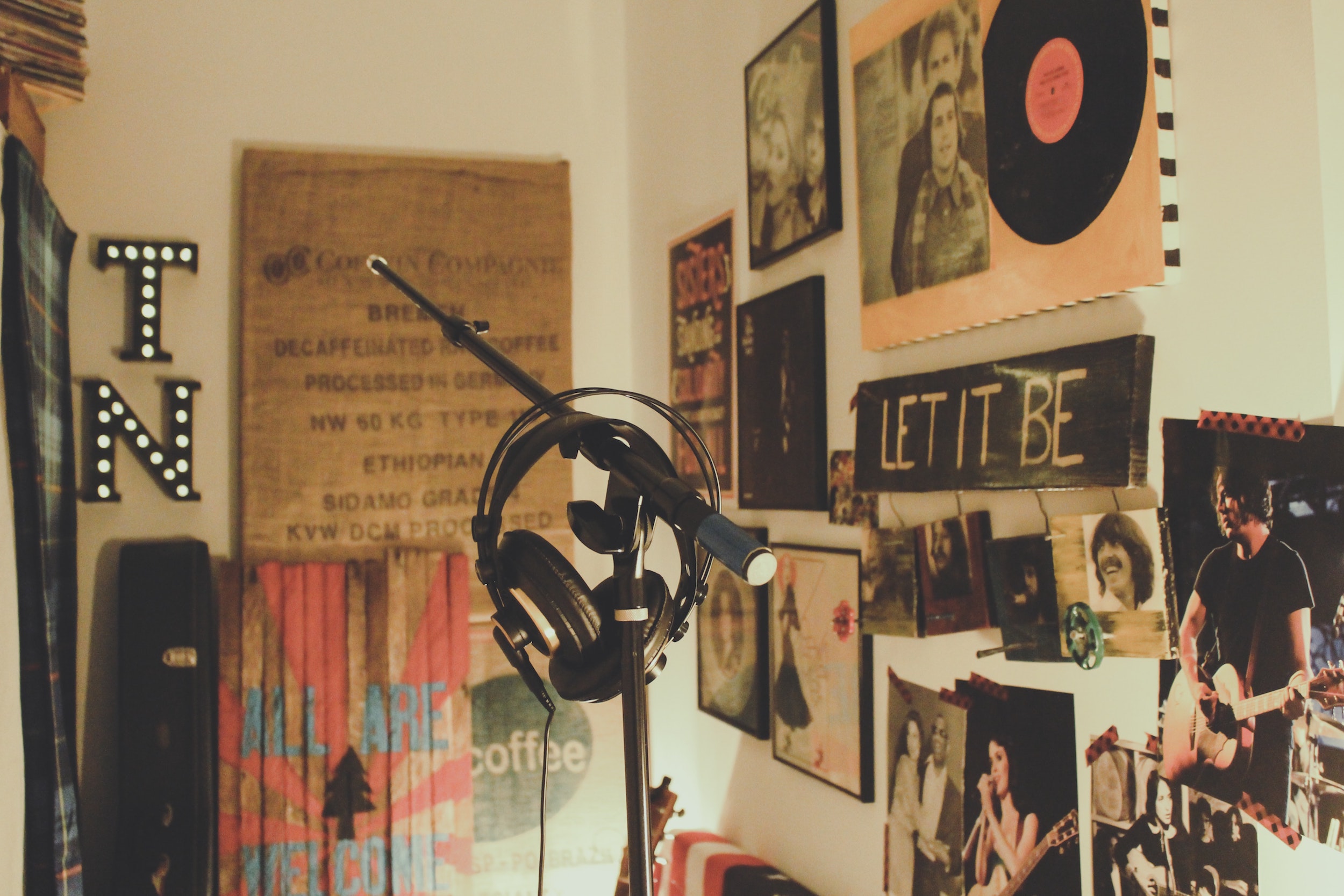 If you suffer with depression or anxiety, you probably like listening to music that relates to mental illness. My friend and I scoured the internet to find the best unknown songs about depression. All of these songs are from local musicians across the globe. Their songs are well written and well produced but more importantly, they're relatable.

If you like a song, please support the artist. Leave them a comment. Add them to your playlists. Stream their music.
Top 5 Indie Songs About Depression
"Don't Let Go" by Them vs. Her
Them vs. Her's album "Swing Sets & Handguns" is based on a story of a young couple battling mental illness and addiction. The very short story that accompanies the music, which was written in the point of view of someone taking their last breath, is haunting in and of itself: "I could admit to everything I've done wrong. I could accept the fact that you stopped loving me once we fell in love with something stronger. I could pretend that you and I had a shot at a happy ending…" It's safe to say, this song about depression & suicidal ideation got me right in the feels. Stream on Spotify
"Manic-Depressive" by The Lazarus Rocket
The Lazarus Rocket is made up of singer-songwriter Nate Oslon. The song "Manic-Depressive" gives off a mellow, coffeehouse vibe. It speaks of manic episodes, feeling numb and self medicating. Nate's words might hit close to home if you're suffering with bipolar or borderline personality disorder. If you like Damien Rice or Glen Handsard, you'll probably love Nate's soothing vocals. Stream on Spotify
"Enemy Reimagined" by Designer Disguise
Designer Disguise is a band based out of Seattle, Washington. Their song "Enemy Reimagined" is a remixed piano ballad of their original song, "Enemy." It's a song about depression that describes how it feels to be consumed in one's own thoughts with hints of self destructive behaviour. Lead vocalist Jackson's voice (which is both powerful and moving) reminds me of Brendon Urie of Panic at The Disco. Stream on Spotify
"Stay Alive" by Marcell Roncsák
Marcell Roncsák is a singer-songerwriter that comes from Subotica, Serbia. His acoustic song "Stay Alive" is dedicated to those who suffer with depression, battle inner demons or have suicidal thoughts. The chorus quotes common invalidating statements that people with depression may often face and mentions the little voice inside your head. As the song shows, knowing that people have it worse doesn't make the depression or suicidal thoughts go away. The good thing about this song is, it's a reminder that you're not alone.
"Tunnelvision" by Marley Wildthing
"Tunnelvision" is the first single of Marley Wildthing's debut album. Directly taken from the YouTube description: "The song describes anxiety and the inability to communicate with the world, but also points out: it goes by. There is always light at the end of the tunnel." What I love about this song, is the catchiness of the chorus. Marley's voice reminds me of Lana Del Rey and her quirky vocal melody in this tune makes me think of Regina Spektor. Stream on Spotify
Top 5 Rock Songs About Anxiety
"Mother Winter" by Nihilist Abyss
Nihilist Abyss was founded in 2017 and is made up of singer-songwriter Cherice, whose natural voice sounds astonishingly similar to Amy Lee's. "Mother Winter" is a song about depression and anxiety and features heavy metal guitar riffs, electronic beats and harmonizing vocals. If you like Evanescence, you should definitely check out Nihilist Abyss. Stream on Spotify
"Breathe" by Bullet To The Heart
Bullet to The Heart is a hard rock band from Chicago, Illinois. The music video for "Breathe" shows the devastating effects of drug addiction. The lyrics mention regret, "Wrapped in my arms you'll feel everything I should have done for you." You like Avenged Sevenfold, Killswitch Engage or Rage Against the Machine you should take a listen to Bullet to The Heart.
"Better Off" by The Darling Suns
"Better Off" is a song about depression by folk rock band The Darling Sunds. The song has an upbeat folk melody and beautiful solos. The lyrics are relatable to anyone who suffers with depression, anxiety or another mental illness. "I start sleeping through the days…my blinds are always closed…I wrestle with my soul, just waiting." The Darling Suns are influenced by Dr. Dog, War on Drugs and Arcade Fire so if you like those bands, definitely check them out! Stream on Spotify
"Better Days" by Highdiver
Highdiver is a heavy shoegaze rock band also from Chicago, Illinois. Their song "Better Days" features an interesting twist of dark chords and ambient overtones. Vocalist Richie Pistol's voice blends perfectly over their dynamic sound. The build up to the bridge is a hell of a ride in the feels. Highdiver's influences include The Life and Times, HUM, Queens of the Stone Age and Soundgarden. Stream on Spotify
"Black and White" by Color Me Amused
Color Me Amused in an pop-punk / emo rock band comprised of four musicians turned friends. Their song "Black and White" is a song about depression and missing a loved one. I can also relate it to BPD. The lyrics touch on loneliness, being trapped inside one's mind, overthinking and remincising about better days, "I wanna feel it again." If you like emo bands from the early 2000's, Color Me Amused might be the perfect addition to your playlist. Stream on Spotify
Top 5 Pop Songs About Depression
"Close Your Eyes" by 7000apart
7000apart is a husband-wife 'organic pop' duo consisting of vocalist Amelie, from Sweden, and pianst-guitarist Jon, from the US. The pair met when Amelie was an exchange student in Jon's high school. "Close Your Eyes" is a song about depression. The chorus goes 'Let the darkness seep right through your skin, Close your eyes. Sometimes the nightmares win…Maybe the end is where life begins.' In the second verse, Amelie sings of the misunderstandings of mental illness. "People say use rhyme and reason. I've tried that a hundred times." Psst! There's also a piano ballad version. Stream on Spotify
"Break" by Kate Puckett
Kate Puckett gives off Sara Bareilles vibes. Her piano ballad "Break" is for 'everyone who has ever faced trials while chasing their dreams.' The vocals were recorded in one take to remain as raw as possible. Puckett wants you to know 'our low seasons don't have to break us, they can inspire us, make us stronger [and] teach us.' Stream on Spotify
"Unease" by Ashton Orion
"Unease" by Ashton Orion is a pop song about anxiety and its affect on one's dating & social life. I can relate it to BPD as well. Ashton's lyrics are cleverly put together. She compares herself to wildfire, pouring rain and crashing waves. The catchy chorus and breakdown bridge don't disappoint. In a way, Ashton's song reminds me of a modernized Lily Allen. Stream on Spotify
"1445" by Lisa Danaë
The vocal melody in piano ballad "1445" by pop singer Lisa Danaë flows beautifully. Lisa sings, "It's okay if my truth is showing. I'm breathing new air into my lungs. Depression can wage a battle inside when life hits you with shit all at once." It's a song about depression and self doubt & growth. The video tells a story of a woman in an unfulfilling relationship with an emotionally distant and verbally abusive problem drinker. Stream on Spotify
"You Don't Even Know" by ALX
If you're looking for a pop song about depression that you can still dance to, "You Don't Even Know" by up and coming pop artist ALX is worth checking out. ALX's voice and catchy vocal melodies flow naturally over the electronic beats and synths. Her full album, Chaotic Peace, was released in February 2020 and features 10 songs. Stream on Spotify
Start a Discussion
Do you write your own music and have songs about depression? Know any other good, unheard songs that talk about depression, anxiety, BPD or another mental illness? Drop your / the link in the comments.
Pin This Post
Liked this post? Please help support BPD Beautiful and spread BPD awareness by pinning it on Pinterest.