71 Jobs for People with BPD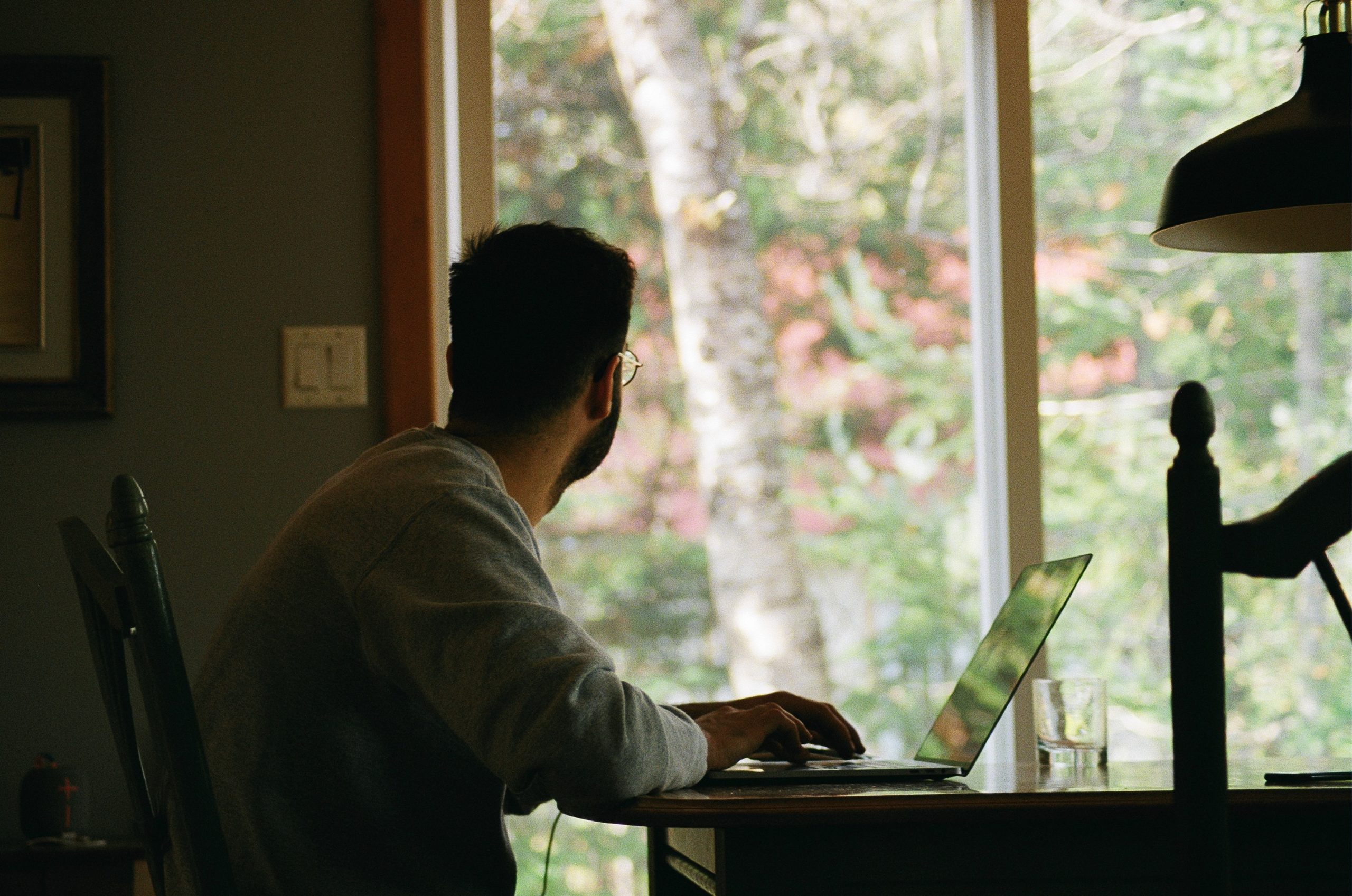 Borderline Personality Disorder + Work
Maintaining a job and having a stable career can be difficult for people with BPD. Because let's just be honest, borderline personality disorder and work aren't always the best fit for each other. At least that's the case for a lot of people I've met online in the BPD community. And that's why I've put together this list of jobs for BPD.
I have borderline personality disorder too, so I can relate to the struggle of mixing bpd and work. Five years ago…before I was self employed and diagnosed, my bpd intensified feelings were hard to manage during the work day.
Everyday, all day, was a constant battle. I was constantly trying to hide how I felt in front of coworkers, directors or customers. I had classic bpd traits that made it hard to function at work and form healthy work relationships. As I got ready and drove to office, I'd go into a raging fit at the drop of a hat. If my rage was set off, I'd either spend the rest of my work day with a chip on my shoulder or I'd wallow in shame over my actions from that morning.
On the outside—I was pessimistic, moody, overly serious and at times, uncooperative. On the inside, I was anxious sick and resentful over my intense feelings; which I then took out on others (if I couldn't tell a coworker off, I'd be in a texting war with my then boyfriend at my desk).
As unreasonable and unrealistic as it is—having to be somewhere by a certain time and being controlled in any way has always been a huge trigger of anxiety for me. I grew up in a chaotic, unpredictable, emotional cluster of a home and I'm sure a lot of my anxiety stems from that. My panic attacks would also occur due to an illogical (but uncontrollably intense) fear of missing out on things going on at home while I was at work.
On top of that, having my work or time supervised felt demeaning and demoralizing—even positive reinforcement had the ability to tailspin me. I habitually resisted authority because being criticized or managed in any way felt more like an attack on the deep parts of my character, rather than an opportunity to learn and grow or just a time to follow orders. I was too sensitive. I was out of control.
It took 12 years for me to figure out the type of work I was built for and wired to do well in. I made lots of mistakes and failed more times than I can count, but with therapy, DBT and a gradual increase in habitual self-reflection, I was able to find a career path that helps me thrive.
Get Unlimited EMDR Sessions for a Low Monthly Fee at Virtual EMDR
Best Jobs for BPD
If you're trying to figure out how to cope with borderline personality disorder by looking for the best jobs for someone with bpd, you've come to the right place. The following jobs for bpd were provided by people with the condition. These people are currently working in these positions and are both happy and able to manage their bpd symptoms during the work day.
Before we go into the list of jobs for bpd, let's first go over 4 factors that make a good job. Think about how each point relates to you.
A good job for you will…
include or pertain to tasks, hobbies or topics you have consistently been interested in or have enjoyed doing over a very long period of time. i.e. animals, planes, a healthy lifestyle, planning events, driving, helping others, math, reading, writing, plants, etc.

utilize your personal strengths. i.e. good with numbers, storytelling, excellent verbal communication, organization, budgeting, problem solving, strategizing, cleaning, working quickly, etc.

provide an environment that works best for you most of the time. i.e. do you need regular heavy doses of peace and quiet or would a busier workplace feel better overall? are you most comfortable working alongside a large team where you could easily blend in with the crowd or would you prefer a small, close knit group of people? would you be better off working completely alone?

give you the best possible schedule for your symptoms, personality & unique traits. i.e. do you need two consecutive days off to recharge? would you prefer a Monday to Friday work week, a rotating shift or a split shift? Would you enjoy working late at night or waking up early in the morning? how much flexibility do you need?
I hope the factors and questions above can help you self reflect and figure out a good career path for yourself. Keep in mind, figuring the above out can take time. Be patient with yourself.
Learn more about BPD in our Private Group on Facebook
Without further ado, here are 71 best jobs for people with bpd. I've categorized them into Health & Fitness, Education & Childcare, Fast Paced, Set Your Own Hours, Repetitive & Meticulous, Creative and Low Human Interaction.
Health & Fitness
Registered Nurse
Certified Nurse Assistant
Medical Assistant
Personal Care Aid
Phlebotomist
Pharmacist
Dental Hygienist
Behavioral Health Technician
Licensed Social Worker
Direct Support Worker
Cannabis Dispensary Worker
Vet Tech / Vet Assistant
Massage Therapist
Nutritionist
Yoga Teacher
Personal Trainer
Health Coach
Life Coach
Education & Childcare
Teacher
College Professor
Teacher's Assistant
Swimming Teacher
Daycare Worker
Nanny
Fast Paced
Salesperson
Restaurant Server
Cook
Bartender
Set Your Own Hours
Instacart Shopper
Shipt Shopper
Uber Driver
Lyft Driver
Doordash Driver
Amazon Flex Driver
Real Estate Agent
Marketing Consultant
Business Owner
Psst! Want to earn extra money in your free time participating in studies for various brands? Sign up for Respondent using my friend's referral link! Pay ranges from $15 to $400 per study. - Join here.
Repetitive & Meticulous
Accountant
Administration
Auto Mechanic
Automotive Detailer
Bookkeeper
Call Center
Data Entry
Emergency Dispatcher
Forklift Operator
Janitor
Landscaper
Librarian
Lifeguard
Warehouse Associate
Creative
Cosmetologist
Hairstylist
Nail Tech
Makeup Artist
Digital Marketer
Content Creator
Graphic Designer
Web Designer
Web Developer
Photographer
Pastry Chef
Low Human Interaction
Pet Sitting
Dog Walking
Dog Trainer
Pet Groomer
Kennel Assistant
Gardener
Housekeeper
Truck Driver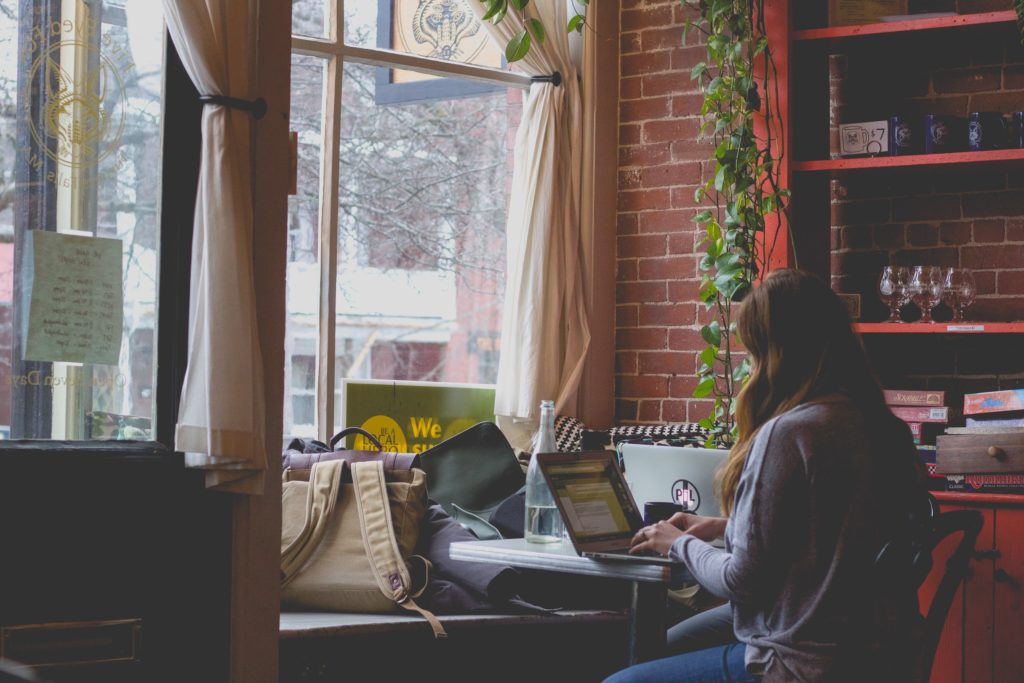 What People with BPD Say About Work
Not sure what kind of job would work best for you, your unique personality and your BPD symptoms? Here are some comments from others with borderline personality disorder about their jobs, needs and preferences. Of course, we're all different (even if we share a diagnosis), but maybe one of these comments will inspire you or help you self-reflect!
---
"I love to work with others doing something rewarding. I've worked in customer service for 12 years and am currently booking appointments. Downside of my job now is working from home (due to covid) and mentally, for me, being at home working isn't healthy…especially with BPD. I need a job where I get out the house and see faces sometimes, rather than a screen." —Laura
"I'm a 911 operator. It's perfect because I don't have to see anyone face to face and I still get to help people."
—Alicia
"I work as a beautician. It's helped a lot with my self esteem. It makes me feel good being able to help someone else feel beautiful in their own skin." —Jessica
"I have my own business online and it's perfect for me. My schedule, my rules, not much contact with people. I'm an extreme introvert. When I'm having a bad episode, I can just work from bed." —Stella
"I work overnights at a hotel, I'm alone and don't have to deal with too many people, it's peaceful and I don't get overwhelmed." —Stephen
"It can either be really healthy for somebody with BPD or it can be really toxic, but bartending is what I do and it's done wonders for my mental health. The job is fun, but if you have any issues being around alcohol definitely do nottt work at a bar." —Courtney
"Call centers are perfect (for me). Some offer remote jobs, good benefits, wellness days for mental health and they offer scripts so you can just read them out loud and feel more in control." —Monica
"An ideal job (for BPD) differs from person to person. I've done jobs in so many different lines of work. At the end of the day, even when I LOVE my job, working full time 5 days a week can be debilitating." —Jade
"Realign your priorities for a job that works with whether you're a day or night person. I've struggled bad trying to keep a job and I've found I think it simply boils down to the inability to form healthy social relationships. Also, I only ever worked 1st shift jobs and seemed to struggled with being at work while it was sunny." —Raven
"Honestly. I started driving for Amazon. I have enough people interaction to keep me sane but alone enough I don't get anxious or overwhelmed." —Shelby
"Early childhood education really seemed to help me work on the hurt kid inside me. I was able to play and get creative in a safe space like a kid. If that helps. Kids give so much perspective. Personally, I'm cool with the 0-6 age group. Beyond there and they start getting brutal." —Dani
Learn more about BPD in our Private Group on Facebook
"For me, any job with kids is way too harsh for my sensitivity. I can't handle seeing kids upset or looking like they're growing up through trauma. Even hearing a kid scream in a store gives me crazy anxiety." —Amber
"I'm a server until I'm done with college. I can have any personality I want with costumers. It's a fun break from reality. Some customers will test your BPD. LOL. You just have to be strong minded enough to deal with it, which is why I like serving because it challenges my weaknesses. Plus, I make great money!" —Katie
"Be a direct support worker! Literally the best job I've had. With BPD, I never know how to not rage quit or keep a job. But helping others changed the game. They need me, I need them." —Kim
"I work in an assisted living facility taking care of the mentally disabled. And it honestly keeps my moods in line. It forces me to focus on them needing me vs my thoughts." —Ryan
"I don't think there is a 'best' career. Your life career isn't determined by your diagnosis." —Matt
You can do anything you want, you can choose any career you want. Don't let a diagnosis hold you back. If you go to therapy and are self aware etc… if you are well, you can do anything." —Rose
Start a Discussion
Do you have a job you're happy with? Share your experience with borderline personality disorder and work in the comments below.
Pin This Post
Liked this post? Please help support BPD Beautiful and spread BPD awareness by pinning it on Pinterest.